Our Judgment Enforcement and Collection Process in New York
Our judgment recovery fees are computed on a strictly contingent basis with set fees. We will receive payment ONLY after we have recovered money for you. What this means is, if we are unable to recover your judgment in NY, we will lose money.
We levy bank accounts, garnish wages as well as any additional enforcement as permitted by law. 
Our 3 Step Program Will Get You The Money You Deserve!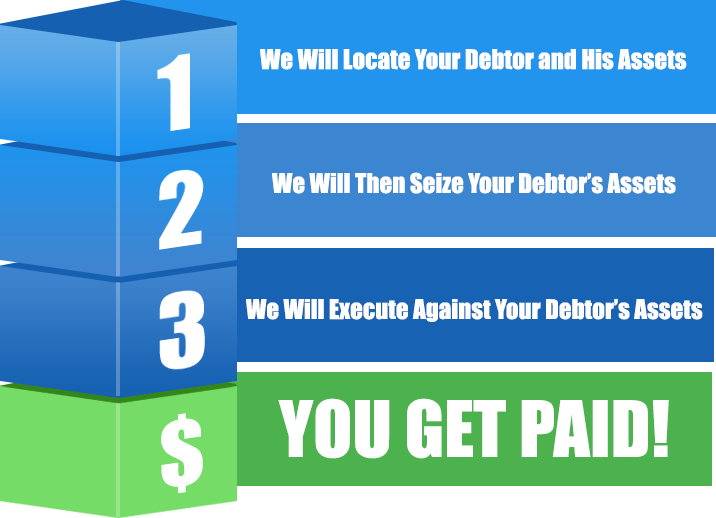 We are aware it is difficult for judgment creditors to handle post-judgment recovery by themselves. Courts provide minimal help with the complicated process of money judgment collections. Trained professionals are capable of overcoming obstacles involved in judgment enforcement.
We look forward to assisting you in the enforcement of your money judgment in New York. We also would like to thank our many clients for allowing us the opportunity to serve them.
Call (631) 331-0603 For More Information On How We Can Recover Your Judgment Today!
Download Customer Service Agreement